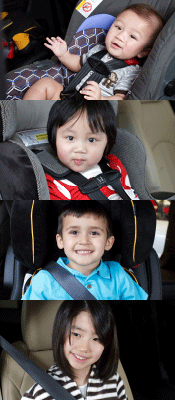 You Can Do It!



Are car seats driving you crazy? Picking a car seat can be confusing. But you can do it, and you can install it correctly.



We can help you:

*English, Spanish, Hmong and Somali




About us
Disclaimer

"Stay Safe with Seat Belts and Safety Seats" - New video on the importance of proper use of safety restraints and how to correctly use child car seats to keep young passengers safe. (Available in English, Spanish, Hmong, and Somali)
Protect children from traffic injuries. You can do it!